Cystic Fibrosis Trust
Find out why Henry is running the 2023 TCS London Marathon as part of Team CF.
"On Sunday 23 April, I will be running my eleventh marathon – my tenth for Cystic Fibrosis Trust – and I am as excited and nervous about this one as I was for my first.
"My niece Sienna was diagnosed with cystic fibrosis (CF) 10 years ago at birth and it was the first time as a family we had encountered the condition. Ever since her arrival, I have aspired to raise as much money for the Cystic Fibrosis Trust as possible. The charity is extremely close to all our hearts.
"In total I have raised over £40,000 for Cystic Fibrosis Trust and my current total for the 2023 TCS London Marathon is over £2,000. I have always found that sharing the reasons why you are running – in person or on social media – is incredibly powerful and helps your fundraising. Golf days, dinners and luncheons have always been great ways for me to fundraise too.
"After running my first marathon, I wrote a training programme which I have followed ever since. It is a combination of short, tempo and easy runs with a long run at the weekend. I find the training gruelling at times, but also like a therapy session – it is a great opportunity to learn about your resilience and mental strength.
"My advice to anyone is to find a way to enjoy the training. When it gets tough, remember the reasons why you are running – especially on the big day. It will be one of the toughest experiences of your life, but it will also be one of the best. The crowds, the amazing Team CF cheer crews and the fact that you are making a difference to people's lives will get you through. Good luck and I hope to see all the other Cystic Fibrosis Trust runners out there!"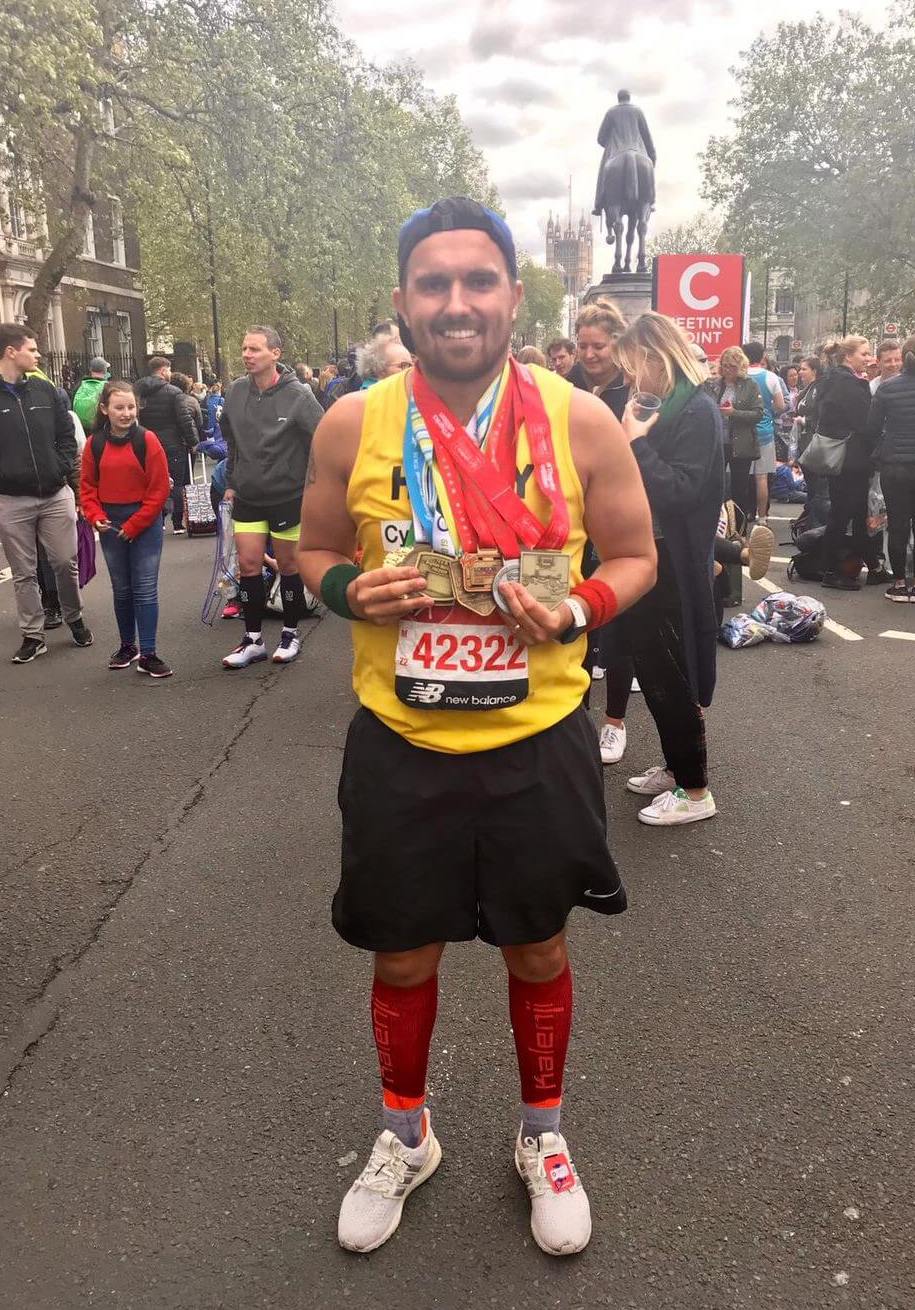 To support Henry's fundraiser, click here – and to join Team CF, click here.