Mencap
Freddie Latham is a young man determined to show the world that he is just "like everyone else".
Freddie was born with global development delays and a learning disability, which means he uses a VOCA tablet to help him speak. He has used his skills to become one of Mencap's Myth Busters and show everyone that having a learning disability does not hold you back.
Mencap is a cause close to Freddie's heart, as it has supported him since he was eight years old. The local Mencap in Harpenden went above and beyond to support Freddie and his family when his mother was being treated for cancer.
As well as being a co-farmer in Hertfordshire, Freddie is also an avid runner. He started running with his dad, Grumpy Nick, six years ago when he saw signs for a local 10K – and he hasn't stopped since. The year after he started running, he even won the Mayor's Pride Community Champion of the Year award for 'overcoming personal challenges and his inspiration to others'.
Freddie completed the virtual London Marathon in 2020 and ran the event on the streets of London in 2021, where he loved the atmosphere and support that he received from everyone. Now he is back to take on the 2023 TCS London Marathon.
Since 2020, the 25-year-old has raised over £6,000 for people with a learning disability and hopes to raise even more this year. After London, Freddie is keen to take on the rest of the Abbott World Marathon Majors in a Mencap vest.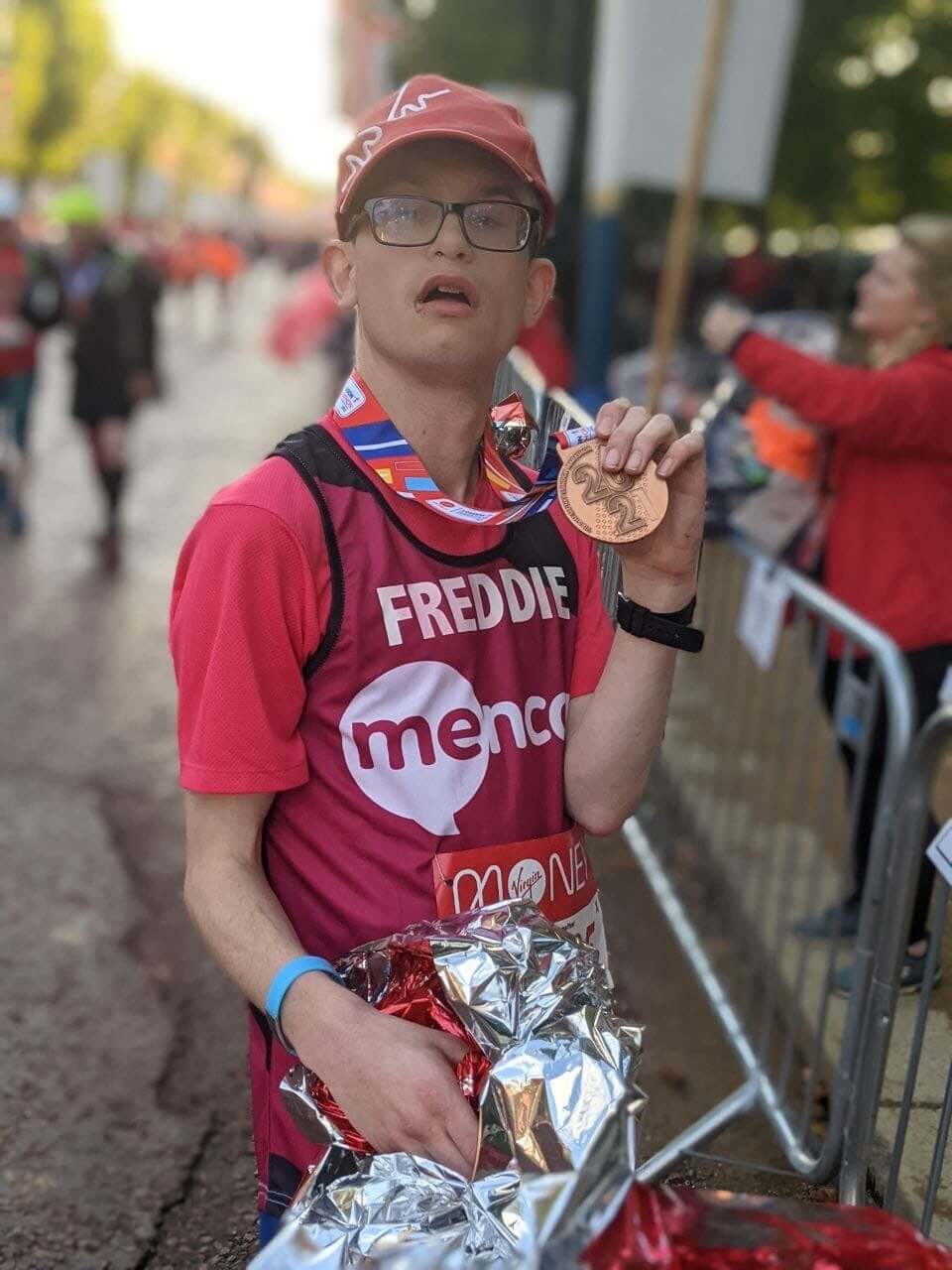 To support Freddie's fundraiser, click here – and to run the 2023 TCS London Marathon for Mencap, click here.