Blue Cross
Clare, who is taking part in this year's TCS London Marathon on Sunday 23 April, is an avid animal lover and has rehomed six horses from Blue Cross. To help raise money for the charity as part of her marathon efforts, Clare will be hosting 'Farmfest' on the first weekend of April, ahead of Marathon Day.
This event will give people a chance to come and meet the animals and learn about the work that Clare does in rehoming them.
"On the weekend of 1 and 2 April 1 we're going to open up our small holding," said Clare. "We've got nearly three acres here. We have the rescue horses and some goats and chickens as well.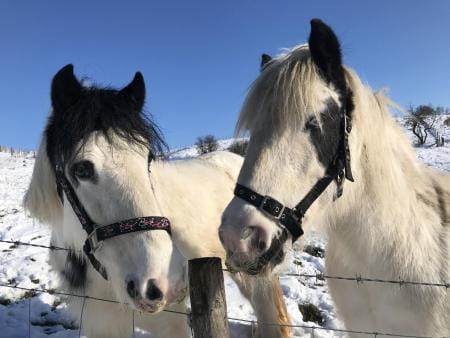 "As I'm running the marathon for Blue Cross and we have some of the Blue Cross horses here, we thought it would be a good link. All our horses have quite sad background stories, so it's nice that people will have the chance to see that sometimes they do find happy homes and have good endings."
Running a marathon is no mean feat – and 10 years after deciding she wanted to tick one off, Clare will finally get that opportunity at one of the largest mass participation sporting events in the country.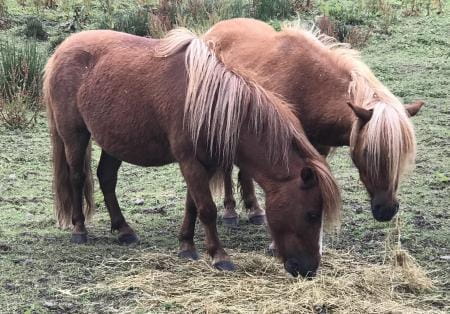 "In 2013 I started doing half marathons," said Clare. "I did the Great North Run a few times for charity and I also did some triathlons. I saw the London Marathon on TV and thought it had a great atmosphere and that I'd like to do it. I tried to get a place via the ballot, but didn't manage it – and since we moved from Yorkshire to East Lancashire four years ago a lot of that time has been taken up by the move, the small holding and the animals."
In 2023, Clare can at last have her time to shine at the TCS London Marathon for a cause that's close to her heart – and you can support her fundraising efforts here.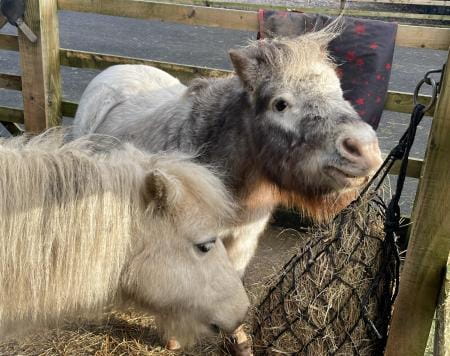 To find out more about running for Blue Cross at the 2023 TCS London Marathon, click here.