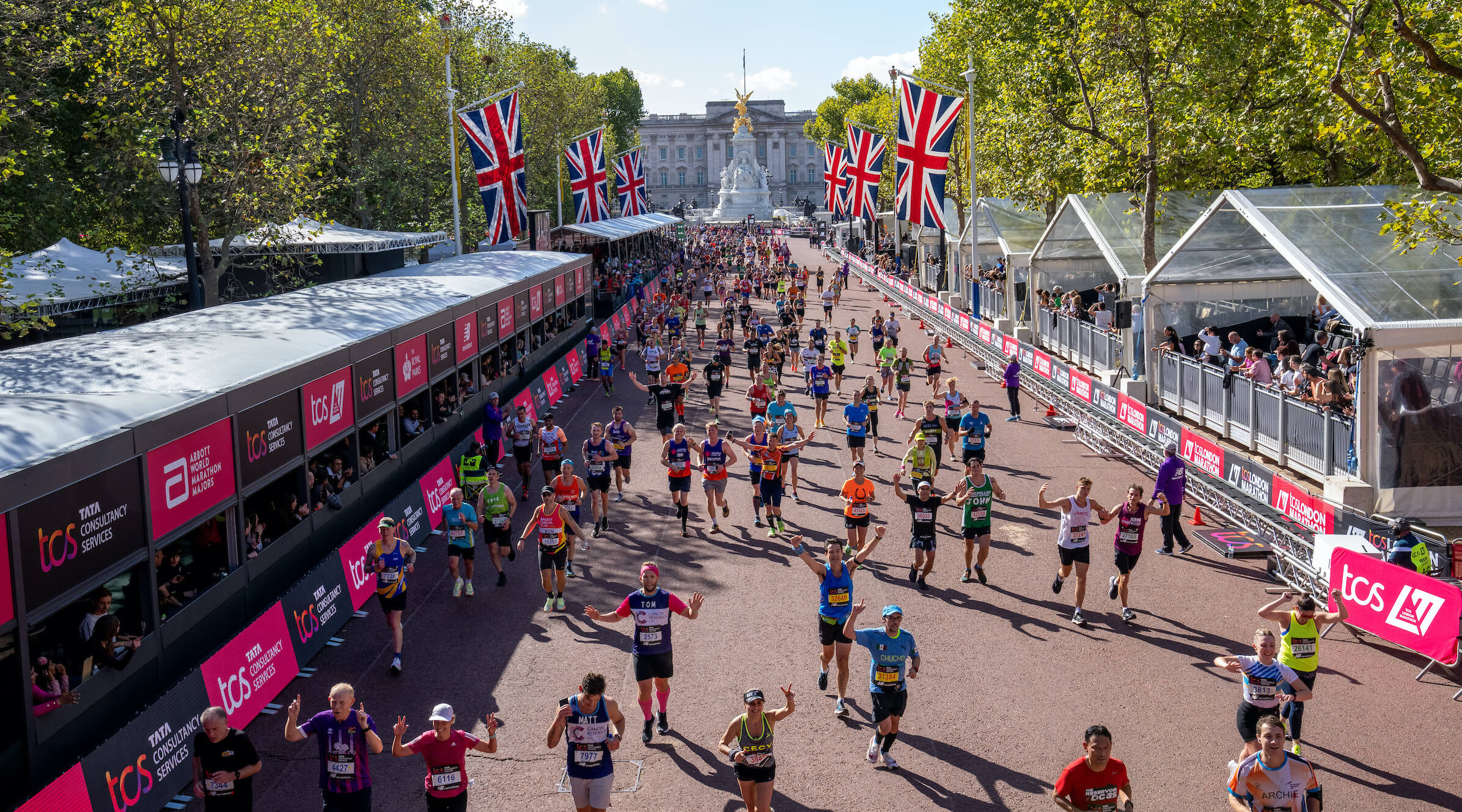 Celebrating the significance of your T-shirt
What does the official 2023 TCS London Marathon finisher's T-shirt mean to you?
To finish a marathon would be fantastic for me – and it would be a privilege to wear the T-shirt.
On Sunday 23 April the biggest-ever London Marathon will see more than 45,000 participants cross that world-famous Finish Line on The Mall.
Completing the iconic 26.2-mile course is no mean feat – and everyone taking part has chosen to tackle the challenge for a reason. Whether it's to raise funds for charity, support a loved one, achieve a personal record, have fun with friends or prove they are capable of doing something extraordinary, every participant has assigned a meaning to their marathon.
The official 2023 TCS London Marathon finisher's T-shirt from New Balance is a physical encapsulation of what the event represents for each participant. Electric blue in colour and displaying London's vivid skyline, the T-shirt also features the names of some of the well-known locations that our marathoners will pass on the course.
In the centre, the words 'We Finished Together' proudly capture the positive community spirit of the event and reflect our We Run Together campaign.
I'll keep it forever. I'll probably frame it. It means a lot to me.
Watch the clip below to hear what the official finisher's 2023 TCS London Marathon  T-shirt will mean to some of this year's participants.